London: Camden Town flea market
Camden Town Flea Market every year attracts millions of tourists from all over the world curious to see it. It can be considered one of the largest, most variable and original markets in London.
It is in the year 1974 that the Camden Town Flea Market. The hippies who lived in the area made the decision to take old objects and clothes to the streets to sell them. What began as a small market for the local people has become a meeting place for more than 100,000 people every weekend. Camden Town is home to all kinds of urban tribes thanks to the wide variety of clothing and products that can be found there.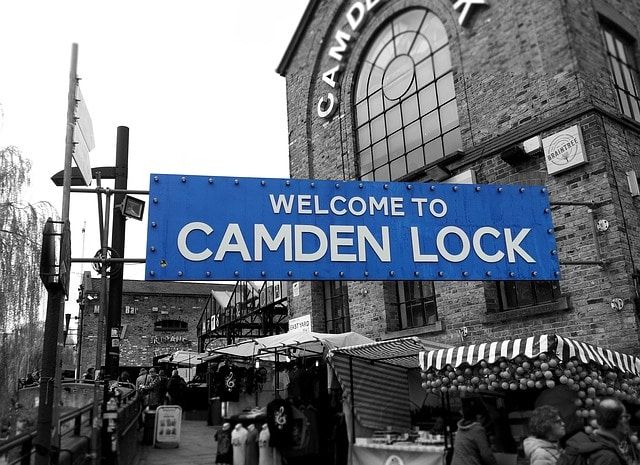 To visit Camden Town It takes more than a couple of hours, it will probably take you all morning or even all day because in addition to shops for all tastes and styles, there are food stalls in Camden Town. There are mobile stalls, in the square, where the food is a bit more expensive but of good quality, and fixed stalls in the doorways of the buildings that make up the neighborhood where they sell food of all kinds. A curiosity is that as the day progresses the prices of food go down.
Before we have mentioned the portals of the buildings, where the food stalls are located. We cannot overlook the facades of these buildings. Camden High Street It is made up of brick buildings with facades of picturesque colors that do not go unnoticed by tourists. As each store belongs to a different style, the facades are decorated according to it to be the most striking. A dragon, high-heeled leather boots or an upside-down airplane are just some of the decorative elements on the façades.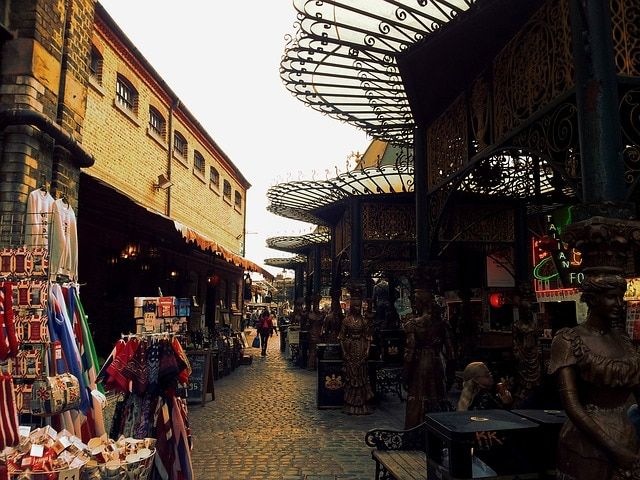 If you have been looking for an article or garment that you consider very exclusive for a long time and you do not know where to find it, in Camden Town you will. The neighborhood is in zone 2 of London. The best way to get there is by using the subway. You have to take the black line, Northerm Line, and get off at the Camden Town Station stop. From there it goes directly to Camden High Street. We invite you that if you visit London you visit this peculiar neighborhood to which you will want to return again and again and always at the best price that we will give you in our travel agency in Malaga.
Do you want to go to London? Visit this fantastic city, you can… find your low cost flight. On our website we offer you the best prices, we have the best London hotel deals, rent your car or you can even book guided tours and excursions in and around London. In our online portal we also offer you a wide variety of organized trips to London and getaways, discover London at the best guaranteed online price.